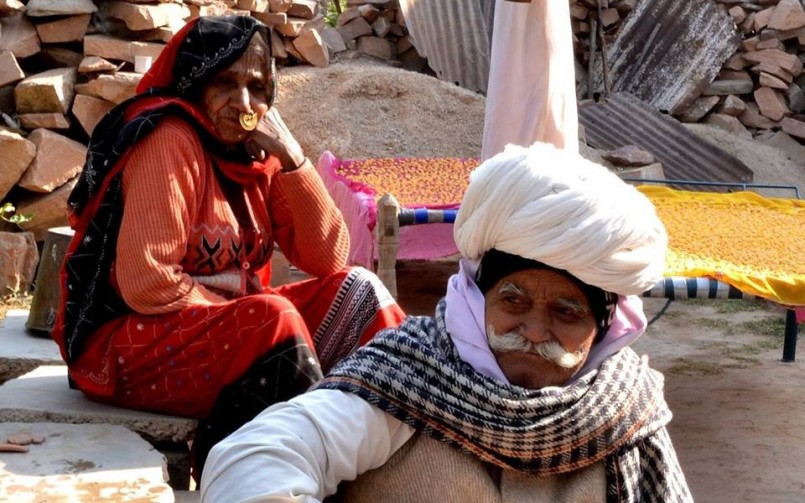 Bishnoi Village Safari / JeepSafari
The Bishnoi's are a community of Rajasthan who are famous for their rich cultural Rajasthani Life and there true love for #nature and animals. BishnoiVillageSafari is the concept started to show and help tourists take a glimpse of rich rural cultural, life style and traditions of Bishnoi Villages and The True Rajasthan.
Gudda Village : wild life
Here you can watch wild animals in their naturalhabitats, many species of desert animals are found there some of them are Antelopes, Gazelle, Demoiselle Crane, Rabbits, Blue Bulls, Migrated Birds, Peacocks etc
WaiversVillage
A Durry is basically a floor cover, somewhat resembling a drug get, woven on a loom using cotton or silk yarn, or goat or camel hair. It may be used as a throw rug, or a bedside rug, or to cover corridors and passages, or even to replace a carpet. A hundred year old tradition of Durry weaving continues. Its a poor community of Prajapats who make the durries.
Rajasthani Lunch (on request )
Traditional Rajasthani lunch is perfect for enjoying the real taste of Rajasthani food.We Arrange Rajasthani lunch in Village in Salawas Village . Special food in the royal thali is Kair-Sangari's vegetable, cary cus (yogurt), millet chapatti (Bajri ka Soagra), Wheat Chapatti, papadom. All food items are without spices in case u need spicy food we provide chattani.Generally, Rajasthani curries are a brilliant red but they are not as spicy as they look. Most Rajasthani cuisine uses pure ghee (clarified butter) as the medium of cooking. A favorite sweet dish called lapsi is prepared with broken wheat (dalia) sauteed in ghee and sweetened.Perhaps the best-known Rajasthani food is the combination of dalbati and churma(dal is lentils;bati is baked wheat ball; and churma is powdered sweetened cereal), but for the adventurous traveler, willing to experiment, there is a lot of variety available.
Potter's Village
Famous for pottery, tourists can see people doing pottery, if you want you can also try pottery, our representative will completely demonstrate the way people here do pottery and will also help you in doing same.